Where Is the Best Place to Stay near Cedar Point Amusement Park
Are you ready to have a day filled with fun and excitement at Cedar Point Amusement Park? You've probably dreamt of this trip for months now, but there's still one thing you can't seem to cross off your to-do list: finding somewhere to stay! We can help you with that. Make sure you enjoy the best of central Ohio and pick a place that has all the charm and character you and your partner or friends need! In this blog, we'll tell you more about the best place to stay near Cedar Point Amusement Park and help you make the most out of your adventure! If you need additional help with the planning, we have the perfect tool for you. Our free Vacation Guide has all sorts of great local recommendations, including restaurants, shops, museums, events, outdoor adventures, and more!
Here's How You Know You Found the Best Place To Stay Near Cedar Point Amusement Park
It's Close to the Best Ohio Amusement Parks
Cedar Point is a must-do attraction when you're in the Sandusky region. Not only is it a fun Ohio theme park, but it's actually the best in the whole state! Thrill seekers will rejoice in having their hearts racing and their blood pumping all day long because Cedar Point's rides never disappoint. The park has more than 18 roller coasters, including the world's tallest, fasted, and longest hybrid, the Steel Vengeance.
It's Surrounded By Other Great Attractions
Although Cedar Point is an exciting way to spend your day, you don't want to spend your whole trip in Ohio just at the amusement park. There are many great attractions hidden in the rolling hills of the countryside. The best place to stay near the park needs to give you that sense of authenticity and tradition but also provide access to all the historical and entertainment gems! If you drive an hour south of Cedar Point, you'll find that pristine countryside in the Bucyrus area. There is a wide variety of things to do over here, including visiting the famous Mansfield Reformatory, where they shot the Hollywood movie Shawshank Redemption, attend a race at the Mansfield Motor Speedway, drink local beer at the Phoenix Brewing Company, or even visit the historic Indian Mill in Upper Sandusky. The options are endless!
It Has Top-Notch Amenities, including Hot Tubs!
When planning your trip, you really want to know what is the best place to stay near Cedar Point, and the answer is HideAway Country Inn! It's the ultimate central Ohio experience you need to complete your trip. Unwind in the middle of the countryside with birds chirping out your window and all the high-end amenities to help you relax. It's the best romantic inn in the region and a fun getaway for groups of friends. Treat yourself in one of our hot tub suites, dine in style at our on-site 1938 restaurant, and pamper yourself at our spa!
Relax in the Ohio Countryside at HideAway!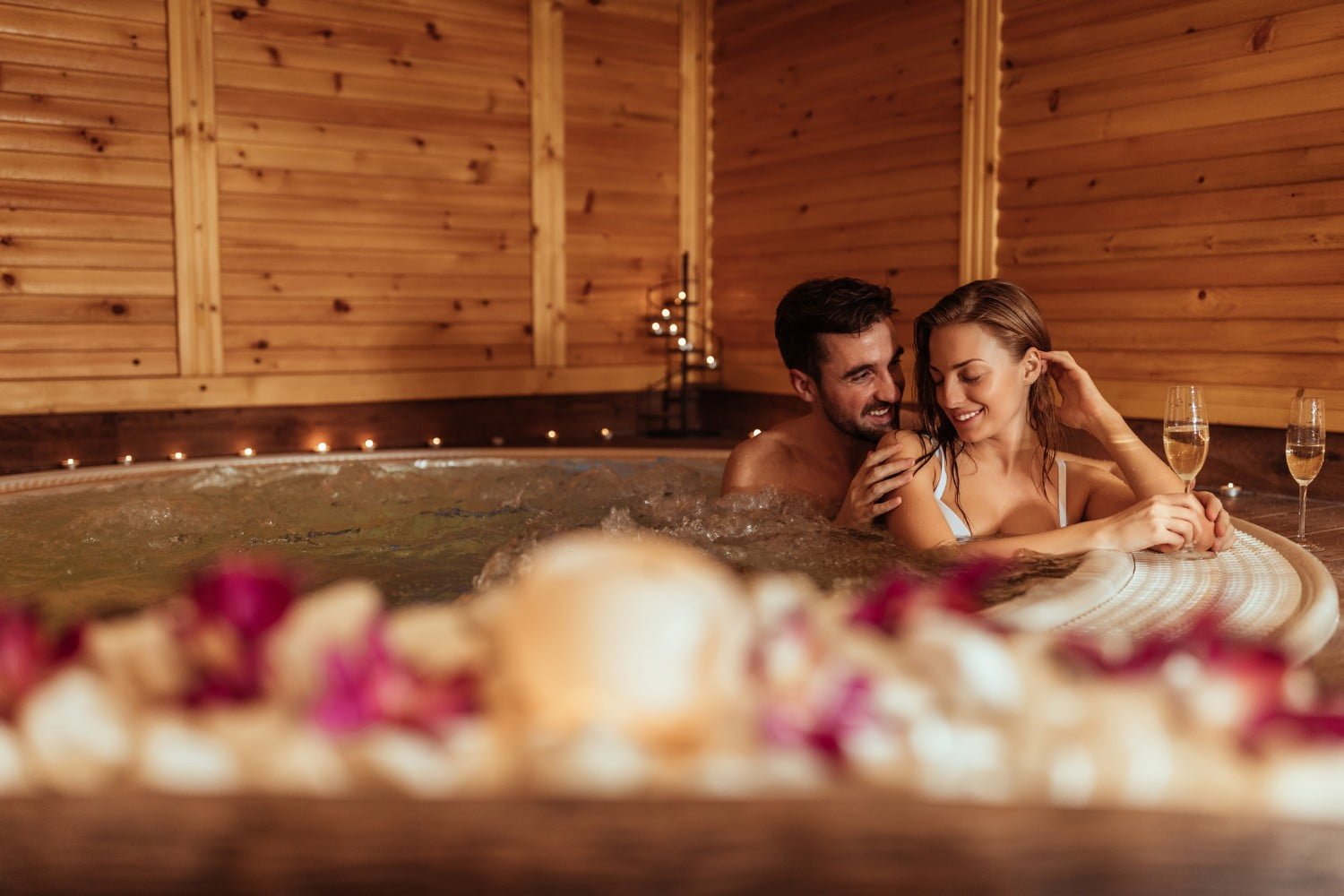 You deserve to spoil yourself every once in a while, and HideAway Country Inn is the perfect place to do so. Enjoy the beauty of Ohio's countryside and relax like never before in a sumptuous setting. Our Dinner Theater package makes your stay even better!
Browse our accommodations today and pick your favorite! Each room comes with modern amenities and a delicious, complimentary breakfast in the morning. Are you planning a romantic weekend getaway? Then the Napoleon Loft Suite is a perfect choice. Between the Victorian king bed, French-style antiques, and the stunning whirlpool tub with cherry columns, you'll feel as if you've traveled back in time.
Book Your Trip to HideAway Now!
Share This Story, Choose Your Platform!