All You Need to Know About the Marion Tallgrass Trail
Do you want to take it slow during your next vacation? Life gets too busy that it's important to find time to relax, and the best way to do that is to reconnect with nature. Visit the gorgeous Central Ohio countryside with your loved ones and delight in simple pleasures, such as a morning walk along the Marion Tallgrass Trail. This splendid trail gives the old train tracks on which it was built a new life, and gives you the chance to experience nature in a revitalizing way! Read on to learn more about the Marion Tallgrass Trail and start planning your stay today. Make sure you download our free Vacation Guide before your visit; it has all the top suggestions for local restaurants, museums, events, shops, outdoor adventures, and more!


Plan Your Day at the Marion Tallgrass Trail
Get Out in Nature
You're coming to Central Ohio to get away from the hustle and bustle of the city and reconnect with yourself. Make the most out of your stay and check out the Marion Tallgrass Trail, a wonderful 12-mile trail that gives you the chance to unwind, breathe in fresh air, and listen to the birds chirping all around you. The trail is only 20 minutes from our inn and traverses an old railroad through the forest.
Have a Nice Stroll
If you're not quite ready to tackle an unpaved trail in the middle of the wilderness, then the Marion Tallgrass Trail is perfect for you. Enjoy a nice morning walk without having to fight off the bushes in your face! You can stroll along the pavement or go for a run. If you're traveling with your significant other, make a lunch date out of it and pack a picnic. There's nothing like lying in the grass on a blanket, a chilled bottle of water, and a delicious sandwich from The State of Sandwich in downtown Marion!
You Can Bike, Too!
Make your visit to the Marion Tallgrass Trail even more adventurous with a fun bike ride through the woods! You ride along some of the state's most historic railway areas, including restored railway bridges. The trail is very well-maintained, so don't worry about being an expert rider. It's perfect for couples wishing to escape for the day and indulge in a sweet romantic date.



Give Yourself the Gift of Comfort at HideAway Country Inn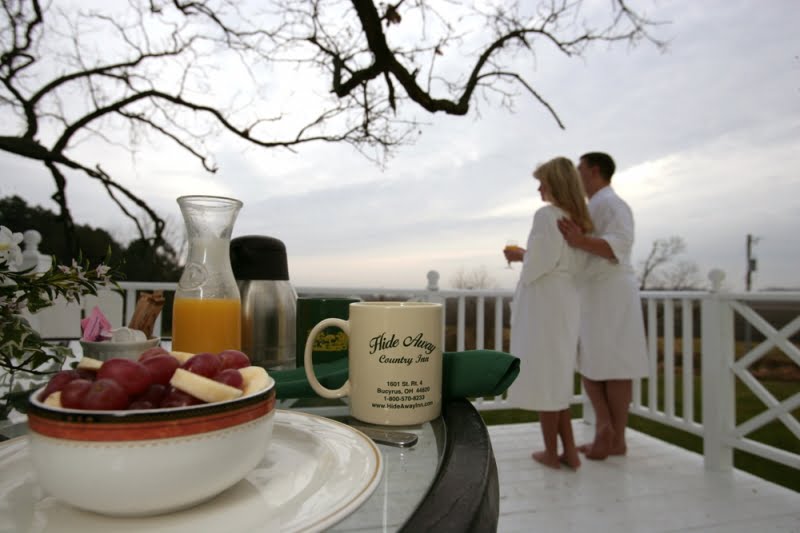 You deserve to spoil yourself every once in a while, so why not do it during your next vacation? HideAway Country Inn is the perfect place to relax after a long day of hiking or biking on the Marion Tallgrass Trail. You can enjoy the beauty of the countryside and see what makes this area so special in the most relaxing setting.
Browse our accommodations today and pick the one you love the most! They are all uniquely decorated and come with modern amenities for some extra comfort. Take a look at the Napoleon Loft Suite. Between the Victorian king bed, French-style antiques, and the stunning whirlpool tub with cherry columns, you'll feel as if you've traveled back in time! Did you know that we also offer a delicious, complimentary breakfast in the morning? It will make night owls turn into early birds with one bite!
Share This Story, Choose Your Platform!