What Are the Best Spots for Birding in Ohio?
If you consider yourself a bird lover, then Central Ohio is the getaway destination for you. There's no need to travel the world to catch a glimpse of nature; you can drive away from the city and find all you need in the beautiful Bucyrus countryside! Our inn is close to some of the best spots for birding in Ohio. So, pack up your binoculars and get ready to plan a fun and relaxing trip! Discover even more things to do in the area with our free Vacation Guide. This useful tool features local restaurants, shops, museums, events, and many more outdoor adventures.


Plan the Best Outing in Nature With These Numerous Ohio Birding Spots!
Killdeer Plains Wildlife Area
One of our favorite recommendations for birding in Central Ohio is the Killdeer Plains Wildlife Area. This 9,230-acre area is in the heart of the farming country in Sandusky, OH, only 25 minutes away from HideAway Country Inn. Its landscape is comprised of farmland, prairie, grassland, and woods. There're also water areas like marsh, a 360-acre reservoir, an upground reservoir, and more than 125 ponds! Some of the species you can observe here include waterfowl, woodcocks, snipes, warblers, bald eagles, meadowlarks, sparrows, red-tailed harriers, monarch butterflies, and more.

Sears Woods State Nature Preserve – Crawford County
Crawford County is a fabulous place to go birding near Bucyrus. Not only is it five minutes away from downtown, but it also gives you the chance to see an impressive array of species! More than 217 have been spotted in the Sears Woods State Nature Preserve, including tree swallow, rock pigeon, horned lark, Dark-eyed Junco, Carolina chickadee, and more. This park features 137 acres of wooded landscape as well as a mile-long loop trail overlooking the Sandusky River.
Other Top Birding Spots Near Bucyrus, OH
Central Ohio and the Bucyrus area offer many more spots for birding. If you already visited the ones we mentioned, try checking out the following:
Heckert Park
Heckert Reserve's 43 acres include upland forest, field habitats, and river bottom. This area is located along the Olentangy River, halfway between Galion and Bucyrus. You can see some beautiful birds and butterflies here. Remember to bring your camera!
Bucyrus Reservoir
This 40-acre reservoir is two miles northeast of Bucyrus, and is close to other reservoirs in the area, which draws a lot of birds regularly.
Daughmer Prairie
The Daughmer Prairie used to be part of the Sandusky Plains, which originally covered three counties in Ohio. While only 74 acres remain today, it's still a wondrous place to spot birds. Plus, it's only 8 miles southwest of Bucyrus!
Outhwaite Reservoir
The Outhwaite Reservoir is part of the Bucyrus system and covers 150 acres with a depth of 27 feet.



Find the Perfect Basecamp for Your Ohio Birding Adventure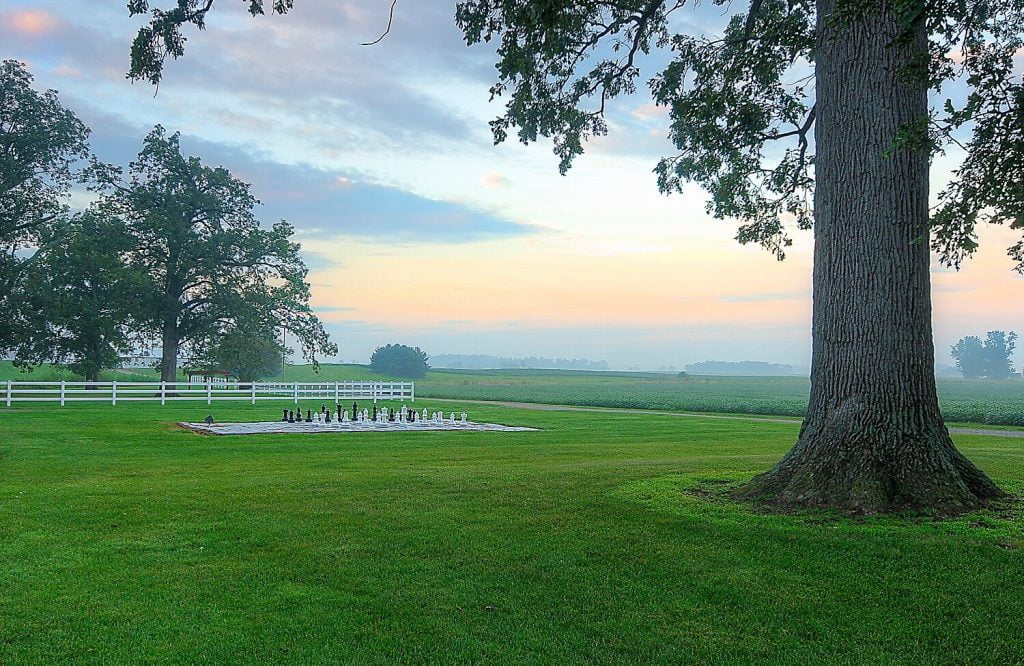 You'll likely feel tired after all that birding! Come home to our inn and treat yourself to a relaxing stay. Enjoy the beauty of Ohio's countryside and unwind like never before in a sumptuous setting. HideAway Country Inn is the oasis you need to reconnect with nature and spend quality time with the ones you love.
Browse our accommodations today and pick your favorite! Each of our rooms is equipped with modern amenities and includes a delicious, complimentary breakfast in the morning. Take a look at the Napoleon Loft Suite, for example. You'll love the Victorian king bed, French-style antiques, and stunning whirlpool with cherry columns. We bet you can already picture yourself floating in the hot water, dreaming about all the wonderful bird species you've seen!
Share This Story, Choose Your Platform!