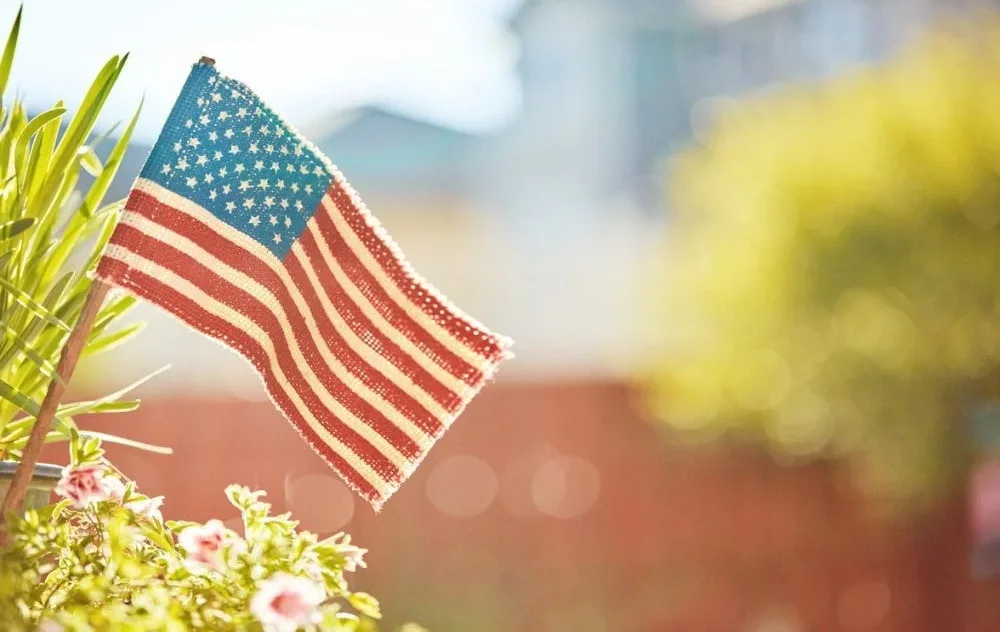 Best Things to do in Ohio on Labor Day Weekend
Labor Day weekend is a beautiful time in Ohio. Juicy apples hang from trees, and cooler air starts to move in, signaling the unofficial end of summer. The U.S. celebrates Labor Day Weekend on the first Monday in September, and it's the perfect time to enjoy what Ohio has to offer! In addition to fun festivals and events, the extra day off is a great excuse for a weekend getaway. Here, we've compiled the best things to do in Ohio on Labor Day Weekend to help you plan the ultimate trip!
Marion Popcorn Festival
One of the biggest and most popular Labor Day events in Ohio, the Marion Popcorn Festival includes three days full of headlining bands, parade, bike tour, 5k run, fine arts and crafts, Kiddie Korner, and an over-50 softball tournament. There are numerous rides and activities for the whole family. The food is unarguably the main attraction, but the entertainment is a close second! Located just under one-and-a-half hours from our Inn, it's the perfect distance for a day trip. Learn more about the Marion Popcorn Festival.
Columbus Greek Festival
Spend your Labor Day weekend celebrating wonderful Mediterranean culture at the Annual Columbus Greek Fest. Every Labor Day weekend, The Annunciation Greek Orthodox Cathedral hosts a traditional Greek festival featuring Greek dancing, delicious Mediterranean food, and shops in downtown Columbus. Explore the charming, handmade items and art available for sale.
Ohio Vineyard Tours and Wine Tasting
Did you know Ohio boasts some incredible local vineyards and wine? September is harvest season and the perfect time to explore our area's wine country! Some of our favorite vineyards in Central Ohio include:
White Shutter Winery
Shamrock Vineyard
Winery 1285
Fox Winery
Dragonfly Vineyard and Wine Cellar
Savor delicious wine and enjoy wonderful views of the lush green countryside. Vineyard tours are a great way to spend time during a casual, relaxing Labor Day weekend. If you'd rather spend time trying delicious wines, come to a wine-tasting class at HideAway Country Inn's award-winning Wine Cellar.
Obetz Zucchinifest
The Obetz Zucchinifest runs throughout Labor Day weekend at the sports complex Fortress Obetz in Obetz, Ohio. Beginning on the Friday before Labor Day, Zuchhinifest offers tons of family-friendly activities. Enjoy an automatic car show or one of several musical performances each day. Kids will love the parade and carnival rides. Since 2018, Zucchinifest has become an annual Labor Day celebration. Admission is free, but carnival ride wristbands range from $20 to $25, with individual ride tickets around $1.25 each.
Labor Day Flea Market
Labor Day weekend is a great time to explore the flea markets of Ohio. The Labor Day Weekend Flea Market in Hartville, Ohio, features over 1,000 vendors among an expected 30,000 customers. The Hartville market is the largest outdoor flea market in the U.S., so don't hesitate to explore the locally-grown produce and quality antiques spread throughout 12 acres of land.
Cedar Point Shores Water Park
Labor Day Weekend is typically one of the last weekends that local pools and water parks are open. One of the most popular water parks in Ohio is Cedar Point Shores. Located 90 minutes north of HideAway Country Inn, Cedar Point is the perfect place to celebrate the end of summer break. With resort options available, you can stay close to the fun! Enjoy thrilling water activities like the Crosscurrent Slide and Lilypad Walk.
Canal Winchester Festival
The Canal Winchester Festival holds the distinction of being the oldest Labor Day festival in Ohio. This Canal Winchester, Ohio staple features musical performances, Columbus Zoo animals, and a parade, to name a few fun activities. Admission to the festival is free, and visitors are welcomed Saturday thru Labor Day.
Cincinnati Riverfest
Celebrate the end of summer with Cincinnati's annual Riverfest. Spend the weekend enjoying live music and good food at Sawyer Point & Yeatman's Cove. Then top off your Riverfest experience at the Western-Southern/WEBN fireworks show on Sunday evening. Watch one of the Midwest's largest fireworks shows from either side of the Ohio River. Admission to Riverfest is free!
Where to Stay
Our cozy countryside Inn provides the perfect retreat for your fall getaway. We're located in central Ohio with access to all the best things to do on Labor Day Weekend mentioned above! Choose from a selection of charming accommodations at the HideAway Inn that feature luxurious linens, fine bath amenities, spacious sitting areas, lovely decor, and more. Several of our rooms have Jacuzzi tubs for two, gas fireplaces, and private decks.
Call HideAway Country Inn today at 419-562-3013 for event information, pricing, and reservations.
Share This Story, Choose Your Platform!