Look at HideAwayInn for your Personalized Wedding Venue.From DIY weddings to All-Inclusive Personalized Weddings.
Congratulations on your recent engagement! Organizing a wedding is a magical task, but it can also be a daunting task for many brides. At HideAway Country Inn, we want you to enjoy every step of the process. Let us take the stress away from you and help you plan your big day! Between a scenic background, top-notch amenities, and exciting specials for you and your guests, you won't want to say "I do" anywhere else!
Did you know we offer an exclusive and free Wedding Planning Guide? Make your life easier with this great tool and access the best tips and ideas for the perfect countryside wedding.
Romantic Countryside Weddings at the Heart of Central Ohio
---
HideAway Country Inn Is the Best Wedding Venue in Central Ohio
If you want your wedding to be simple, beautiful, romantic, and intimate, then there's no better place than HideAway Country Inn! Choose between our five different locations (rose garden, brick patio, and more!) and even have your rehearsal dinner with us. Newlyweds love our romantic Loft Suites, while wedding guests feel right at home in our standard accommodations. A HideAway Country Inn wedding is stress-free and customized to your vision and budget.
Note that we require a security deposit of $1,000 to confirm a reservation. The balance (including Ohio's 7% sales tax) can be paid off gradually.
The Wedding Planner Experience
As you dream about your wedding, what do you picture? Is it an outdoor venue surrounded by sunshine and flowers? Do you see you and your fiance exchanging rings under the stars, candles all around you? What about a fall wedding surrounded by the colorful foliage and all your loved ones? Whatever your vision is, we can make it happen. Make all of your sweetest dreams come true while the best planners in Ohio handle your wedding checklist!
Contact us today to arrange an appointment with our wedding planner. There's no charge to discuss your preliminary wedding plans. Call toll-free at (419) 562-3013 or email us today to start planning your special event.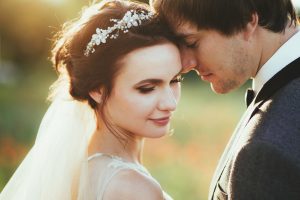 Discover Our Specials & Packages
If you think HideAway Country Inn is the most magical place for your wedding, you'll love our specials and packages!
Perfect Proposal: She said yes! A wedding proposal you'll always remember
Only Ceremony: When the wedding ceremony is all you need for your special day
Elopement Packages: Skip Vegas. Bring your marriage license for drama-free romance
Showers: Come celebrate the milestones of your life in proper fashion
The Rehearsal Dinner: Pre-wedding fun with a distinct identity for your bridal party
Wedding Photography: Professionally capture the day forever with high-quality pictures
Anniversary Getaways: Escape day-to-day routines and remember why you fell in love
Vow Renewals: Say "I do" all over again with a romantic vow-renewal!
---
Come Back for Your 1st Anniversary, and Beyond!
HideAway Country Inn is more than a wedding venue—it's a peaceful oasis where you can celebrate the milestones of your marriage for years. How about making it a tradition every year? Come back and celebrate your first anniversary here, for example! We'll keep your sweet memories intact and help you create new ones.